I love hearts.
I am going to try and share a few of my favorite things that are heart shaped or themed. I'm not sure if I can fit them on one post but, everything is worth a try right?
I love hearts so much that when Hubby and I were looking at engagement rings I fell in love with the heart shape. Swoon, it was too sweet not to love. I am not much of a glittery kind of gal, but am definitely a sucker for cutesy and extra sweet.
January being the birthday month of many ladies I know and
love and miss
makes me think of heart cakes. My mother would always make us heart cakes and cut hearts into pie crusts, everything was made with extra love. Last year I made my sister a lemon heart cake with fresh blackberries and lemon icing, it turned out really yummy and would suggest it as a delicious cake to serve and eat.
I love basically any
pastry
that is
heart shaped. Perhaps, this is my downfall or perhaps I am a hopeless romantic... for pastries? Iced heart cookies, I'm there! Cupcakes with heart sprinkles on them? I'm there too! Okay you've got me pink icing has the same effect on me.
I bet it does on you as well.
I am also a sucker for the way the word love looks. I love
love
in all lowercase in a simple font, it just looks divine. Look how simple and pretty it is as a word. It's just lovely.
I love "love" stories. Give me a
sappy tear fest
and I'll be all over it. I will fall in love with all of the characters and mourn for more story after it is done. One of my best friends
paddygirl
and I used to read the most depressing stories and if i pick those books up off my shelf to this day I read it through without stop and cry my eyes out. They are the
One Last Wish series by Lurlene McDaniel
and they are horrible and wonderful all at once. I cry towards the end of most books because I have a tendency to become quickly attached to the characters, but these books will rip your heart right out.
Yeah all of them have titles pretty much like that, just so you know what you are getting into.
With all this heart love I have wondered where did this ridiculous shape that is called heart shaped come from? It most definitely does not look like a heart. So what's the deal? Here are three different ideas you tell me which on you believe to be true.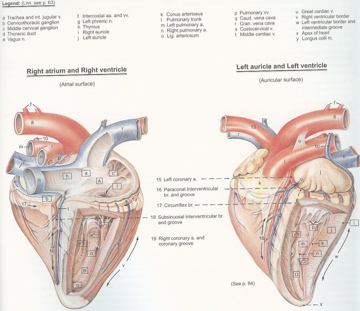 It was modeled after and actual heart, well more so a cattle heart because that was more available. It still does not really resemble that very much so either.
A depiction of some "parts" of the female body. I'm not going to name names, but us ladies are quite shapely and this could be partly true.
It was derived from a seed, the seed of the Silphium plant. The seeds were heart-shaped. It is said that because the plant was used as a contraceptive, the shape of the seeds became associated with sexuality and then romantic love.
These seeds were so valuable that their monies were made to look like the seeds, so cute!
So you tell me what you think it is. I think it is probably a mixture of all three as people have a tendency to mix things up a lot.
Now on to some things I just want to share:
Always a nod to paint.
We just recently came back from a trip to Disney World and we rode the Peter Pan ride with Peanut so many times. She actually at first got afraid or well pretended to be afraid of the part when you are in the air above London, looking down from Big Ben.
This song is so ridiculous, I am very happy with this cartoon.
And I love this I have no idea where it is from, do you? I had added it to my favorite images on my external hard drive and have no idea where I clipped it from. If you know please let me know.
xoxo
images are from weheartit and google