The title of this Musical Monday play list I Thought I didn't like Country Music is because I really thought I didn't like country music. Then Hubby starts basically only listening to country and I find myself singing along and enjoying myself. Don't get me wrong I didn't hate country music I just thought it wasn't my thing. Now Peanut and I find ourselves listening to country in the car and singing with each other and seat dancing. Here are some of our most recent favorites.
Wild at Heart by Gloriana
That rebel moon is shining
Those stars burn like diamonds
Hell bent on chasing down
That crazy spark
I'll follow you where you're leading
To the first sweet taste of freedom
You got me running baby
Wild at Heart
American Honey by Alison Krauss
She grew up on the side of the road
Where the church bells ring and strong love grows
She grew up good
She grew up slow
Like American honey
I love the lyric, "She grew up slow." I am so thankful that my parents encouraged me to be a child and gave me such a rich childhood and by rich I mean with love.
Chicken Fried by Zac Brown Band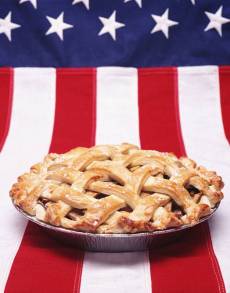 Theres no dollar sign on a piece of mind
This Ive come to know
So if you agree have a drink with me
Raise you glasses for a toast
To a little bit of chicken fried
Apple pie is my chicken fried, it makes me feel like home and fall. Fall is one of my favorite seasons. That is one of the best things about Pennsylvania it has all the seasons and oy all of them, even thought winter can sometimes seem like it's going on forever and summer seems to short at times.
Thus song has one of the best refrains I have heard in a long time. It is an anthem and is fun to sing along with.
You stole my happy, you made me cry
Took the lonely and took me for a ride
And I wanna uh-uh-uh-uh-uh-undo it
You had my heart, now I want it back
I'm starting to see everything you lack
Boy, you blew it, you put me through it
I wanna uh-uh-uh-uh-uh-undo it
Na, na, na, na, na
Na, na, na, na, na
Na, na, na, na, na, na
It Happens by Sugarland
Life don't go quite like you planned it
We try so hard to understand it
Irrefutable, indisputable
The fact is psssh it happens
Isn't this piece of art adorable? I just think it's too cute. If you click on the caption you can link to the blogger who created it.
All- American Girl by Carrie Underwood
Our little peanut here has changed our lives and filled them with more love then we could have ever imagined. I think all children have that power.
And now, he's wrapped around her finger
She's the center of his whole world
And his heart belongs to that sweet, little, beautiful, wonderful, perfect
All American girl
The House that Built Me by Miranda Lambert
You leave home and you move on and you do the best you can
I got lost in this old world and forgot who I am
I thought if I could touch this place or feel it
This brokenness inside me might start healing
Out here it's like I'm someone else
I thought that maybe I could find myself
If I walk around I swear I'll leave
Won't take nothing but a memory
From the house that built me
My father and I have been working on his house and it is finally starting to look like we've gotten somewhere! Which is very exciting, I have been painting and spackling and am finally seeing results.
I Run to You by Lady Antebellum
At the end of a hard day, it's great to have so many people I can count on no matter what. I am so thankful you all!
I run from hate
I run from prejudice
I run from pessimists
But I run too late
I run my life
Or is it running me
Run from my past
I run too fast
Or too slow it seems
Is there a kind of music you thought you didn't like and grown into? Or a new band you have found that you just need to share? Please do in the coments below.